Welcome to the second installment of New Gamemaster Month!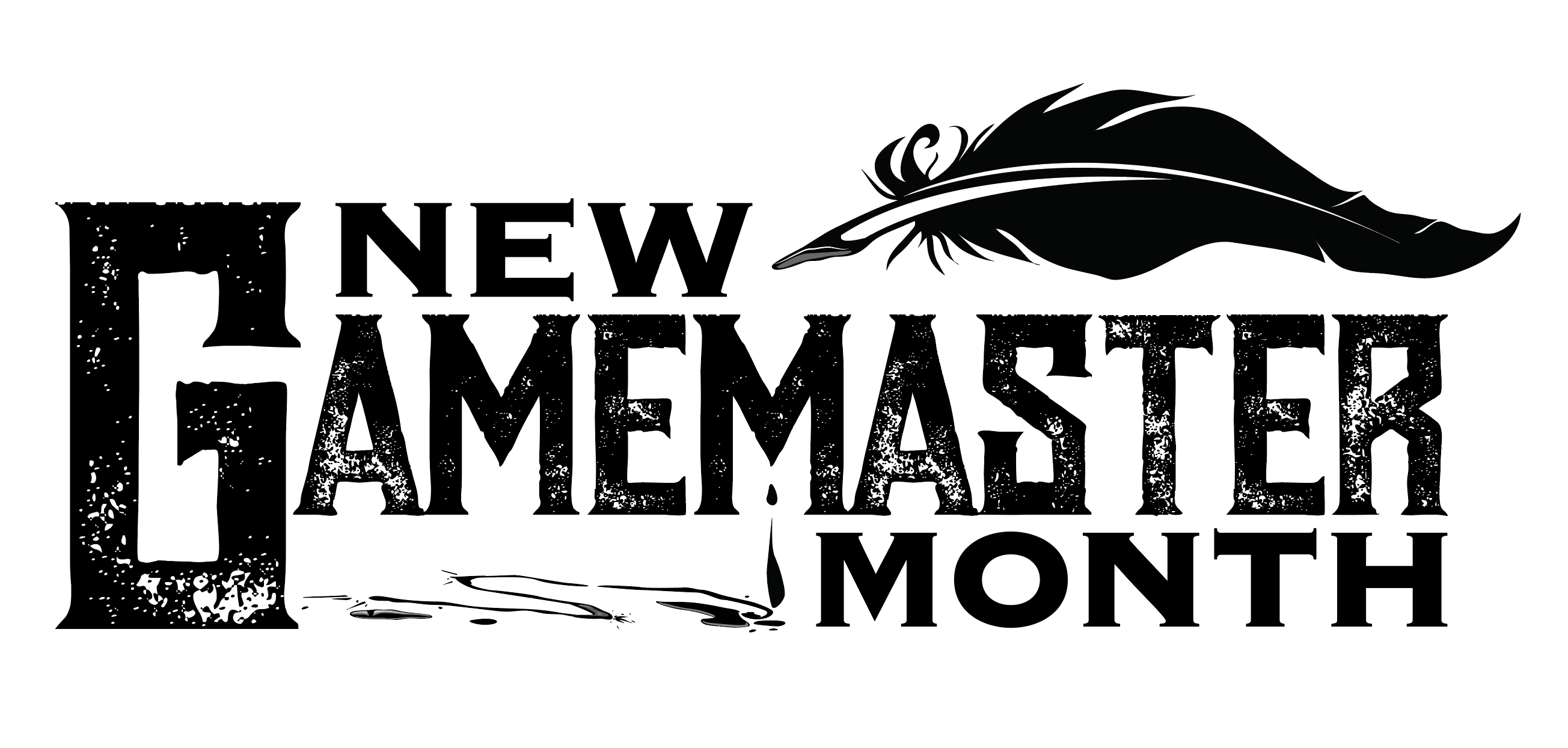 In New Gamemaster Month we're helping players who feel the urge to run an RPG—to become a GM for the first time—take the plunge. If you're just joining us, start with the first installment. Then join us every Tuesday and Thursday throughout January, and by the end of the month you'll be a GM too!
In our last post, we introduced the idea behind New Gamemaster Month and asked you to get your hands on the corebook for your game of choice. If you're just joining the program, go back and read that post. Then click your way back here and read on!
Today we're going to delve into some of the specifics of preparing for your first session. Before we do, though, I want to touch on one topic:
Is It Always This Much Work?
We're going to spend a month getting you ready for your first adventure. Eight posts, and eight activities, each of which might take you an hour or so—and that's just for your first game session. Perhaps you're feeling a little panic when you think that your first adventure might span two or three whole evening-length sessions. And it's just the start of what might be a lengthy campaign! Is this really such a good idea???
Relax: It's not always like this. We're covering a lot of ground that you won't have to cover again, and a lot of what we're doing this month will soon become second nature to you. Being a GM does require some prep work, but it's not too daunting, and how much you put into it is entirely up to you.
Every GM has a different experience, and every game system has different characteristics, but many GMs experience a long-term average of one hour or so of prep time per evening-length game session. That's often front-loaded, so the launch of a new campaign might involve a great deal more time, while individual sessions later in the campaign require little or no prep. If you're creating your own adventures, or building your own setting, you'll probably spend more time getting ready than if you run published adventures—but that's OK, because many GMs find creating and running new adventures to be especially rewarding.
Regardless, the short answer is no, it isn't always this much work!
Running Your First Game Virtually
In the last post we talked about choosing a platform. This segment's preparation for a virtual game is simple: Get on that platform.
If you haven't already, create an account. If you want to use Roll20, there are simple instructions for creating your account in the last post. Other VTTs are similar. If you're using Zoom, Discord, or a similar platform, you'll want an account there. Some platforms, like Zoom, impose a time limit on free account usage, so you may want to look into that and upgrade to a paid service level. If you're supplementing a video service with a text chat platform like Discord, make sure you have an account there as well.
As you'll see in the tabs below, your New Gamemaster Month step today is to wrangle your players. Be sure to tell them which online platform you intend to use, so they can establish accounts as well.
Throughout this program, we have expert GMs on hand to answer questions and provide general support at the New Gamemaster Month Discord Server or the New Gamemaster Month Facebook group. Please drop in, join the group, introduce yourself, and ask any questions you might have. Other new GMs will also be there—it's a great place to share your experiences and support one another. Hope to see you there!